Graduates of Austrian universities and universities of applied sciences
Graduates from third countries
Residence Permit to search for employment or start a business
If you are a third-country national who has pursued and successfully completed his/her studies or his/her compulsory training after studies you may renew your residence permit "Students" for a period of twelve months for the purpose of searching for employment, or starting a business provided that you fulfil the general requirements under Austrian settlement and residence law (such as sufficient means of subsistence, health insurance coverage etc.)
Red-White-Red Card for graduates
If, within these twelve months, you receive an employment offer from a specified employer (work contract) which matches your level of qualification, you can apply for a Red-White-Red Card without a labour market test, provided that you also fulfil the following requirements:
you get paid the locally customary gross minimum salary which comparable Austrian graduates (junior employees) would receive, but in any case a minimum of €2,551.50 (2022) per month, plus special payments (holiday and Christmas pay) and
you fulfil the general requirements under Austrian settlement and residence law (such as locally customary accommodation, health insurance coverage etc.).
Please note:
For graduates, there is no points system. The Red-White-Red Card allows you to settle temporarily in Austria and to work for the employer specified in your application.

You can obtein a Red-White-Red Card if you have graduated from an Austrian university, university of applied sciences or an accredited private university. You have to prove that you have successfully completed a diploma programme at least from the second stage of studies, a bachelor's programme, a master's programme oder a doctoral programme.
Red-White-Red Card plus for graduates
You may apply for a Red-White-Red Card plus with unlimited labour market access if you were employed in accordance with the eligibility criteria for at least 21 months during the preceding 24 months.
You can find more information on the Red-White-Red Card plus here.
Required documents for a Red-White-Red Card
Valid travel document (e.g. passport)
birth certificate or equivalent document, if you do not have one
Photograph not older than half a year (size: 45x35 mm)
Proof of health insurance cover covering all risks (compulsory insurance or equivalent insurance policy)
Proof of secured livelihood (in particular pay slips, wage confirmations, service contracts, confirmations of pension, annuity or other insurance benefits, proof of sufficient investment capital or own assets) including proof of accommodation costs.
If applicants refer to benefits or the performance of obligated third parties, proof of this must be submitted in each case.
Proof of successful completion of studies or corresponding training
If the authority so requires, other documents may also have to be produced.
PLEASE NOTE:
It is permissible to make a declaration of liability.
In order to switch to a "Red-White-Red Card", the legal requirements must be met.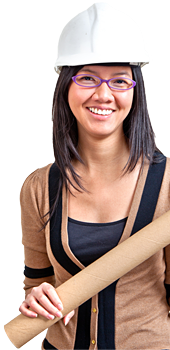 Example "Graduates"
A South Korean graduate with a technical Master's degree from
an Austrian college wants to remain in Austria after completing
her studies and find employment here.
After three months she finds a suitable job with a salary which
significantly exceeds € 2,600 gross monthly pay. As she fulfils
the requirements, she can apply for the Red-White-Red Card.
Image courtesy of WKÖ
Further information and useful links
Forms
Laws and provisions
Links

Top